Product Description
The MPC-50V 360° passive infrared (PIR) occupancy sensors turn lighting systems on and off based on occupancy and ambient light levels. The light level feature keeps lights from turning on if the ambient light level is sufficient. The sensors can be configured to turn lighting on, and hold it on as long as the sensor detects occupancy. After no movement is detected for a specified time the lights are switched off.
FEATURES:- Passive infrared technology (PIR)- 360° field of view, 1200sq.ft- Simple, fast installation- Energy efficient, super bright LED- Adjustable time delay.- Multi-level, 360° fresnel lens for superior occupancy detection - Controls incandescent, CFL, and LED lighting- Two year warranty
SPECIFICATION- Input Voltage: 120-277VAC- Operating Temperature: 32°F to 131°F (0°C to 55°C)- Adjustable Light Level: 10FC-150FC- Adjustable Time Delay: 15 sec. - 30min- Sensitivity Adjustment: 50% or 100% (DIP switch 1)- Load Rating: Incandescent: 800W @ 120VAC, 60Hz Fluorescent: 800VA @ 120VAC/ 1600VA @ 277VAC, 60Hz Resistive: 800W @ 120VAC, 60HZ Motor: 1/4HP, 120VAC, 60Hz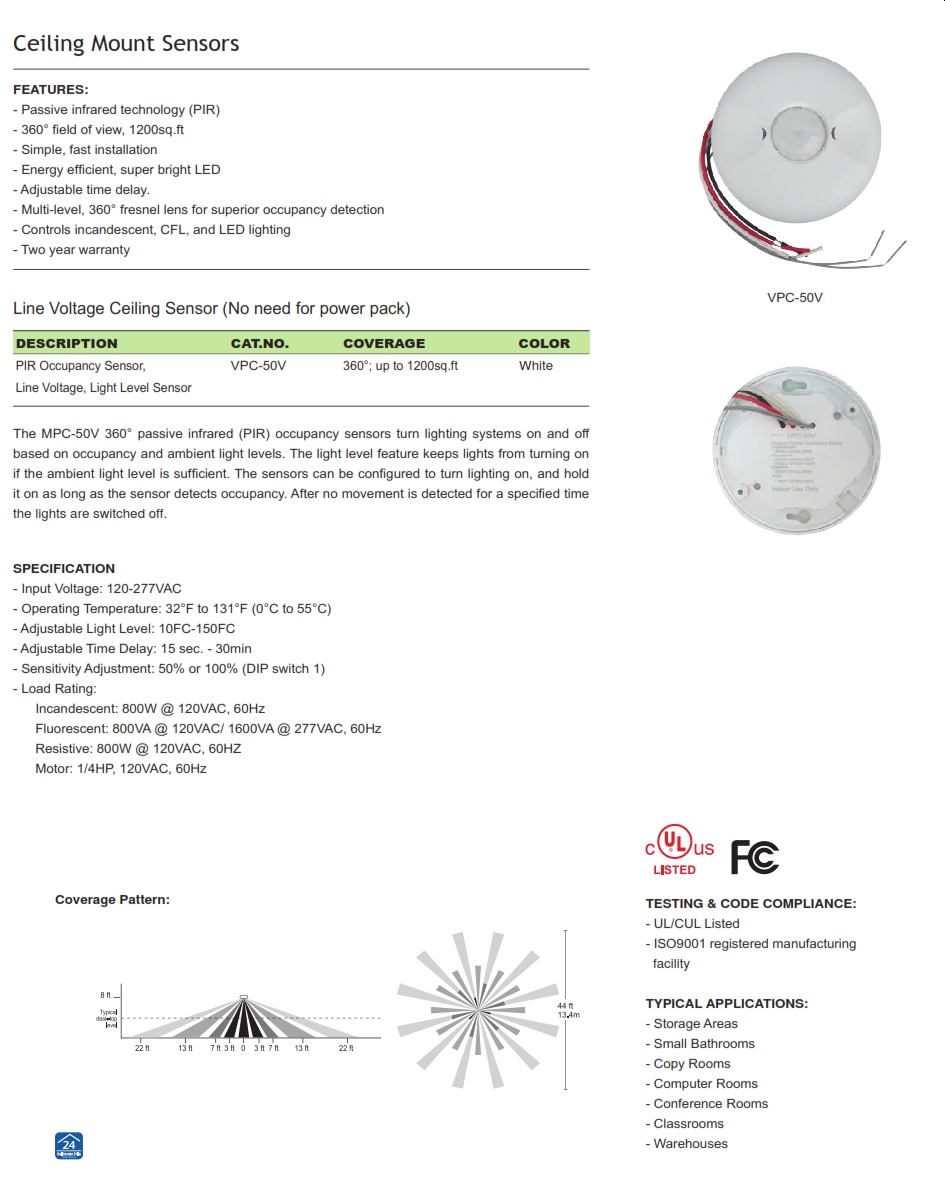 Product Videos
Custom Field
Product Reviews
You May Also Like...